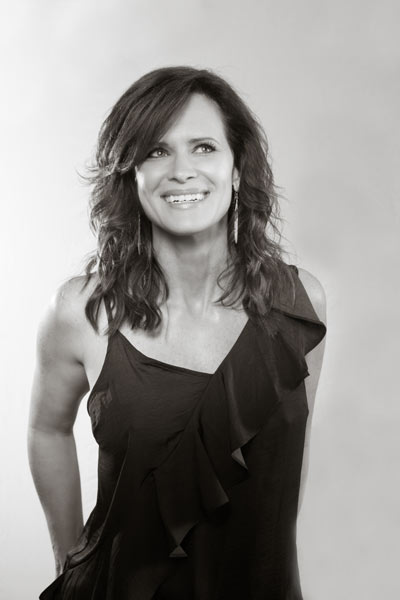 Artist Statement
Letting go of control and surrendering to the creative process is more important to me than how my paintings turn out.  My ultimate goal is to be so fully present that "Christie" disappears and the work flows from a place of super-consciousness. It is a process. For this reason, my work is really about following feelings, intuitive nudges, and seeing how "mistakes" can reveal themselves as epiphanies. Diving deep into my imagination through these creative experiments, I'm finding freedom from years of self-imposed repression and constraint. Art is my vehicle for self-actualization.
Sometimes my only objective when I paint is to push visual overload to the brink and see what happens. Other experiments set up a dialogue between structured patterns and unbounded, colorful imagery.  In any case, there is always a search to find that tipping point between abundance and chaos.  Grid systems become nets that hold the imagery together. Thin layers of spray paint create contrast with concrete forms, implying a switching between states of being.  Some repeated forms reference domestic wallpaper from the 70's and 80's, a nod to the Pattern and Decoration Movement of those decades.  Other key influences include Japanese prints and screens from the Edo period, and artists like Matisse, Beatriz Milhazes, Sol LeWitt and Murakami.  These patterns – both organized and random – are visual "riffs" to tap in to a collective subconscious.
The materials I use have their own language.  Cutting paper and layering it is a mirror of our cut and paste digital world.  Paint can be poured, peeled and cut and morph into sculpture. These processes are symbolic of how I stitch my life's memories together and build a code for ordering relationships and assimilating my experiences.
Bio
A transplant from Atlanta, Christie Chandler has lived in the Jacksonville area for the past two years.  She studied marketing at Georgia Tech, and then spent the next 15 years living abroad in Africa and Europe.  While in London, Christie studied art at Central St. Martin's, a leading-edge contemporary art and design school.  These two diverse educational experiences, coupled with a broadened worldview, enabled the creation of Arts Evolution.  Understanding firsthand the challenges of getting gallery representation, connecting with other artists, and earning a living making art, Christie decided to try a new approach that creates a complimentary relationship between business and art.  Using her sales and marketing background, she seeks to help business owners solve problems, namely those around identity, image, and branding.  Artists are able to create their own opportunities – using their talent to actually earn a living – and businesses reap the benefits.
professional summary
Entrepreneur andvisual artist skilled in drawing, painting and installation who is dedicated to community outreach and helping others discover their creative potential.
skills
Large scale painting, murals,and installations
Workshop facilitator
Public speaking, published author
Event organizing, marketing, and art promotion
work history

Small Bus. Division, National Sales Support Mgr AT&T Sep 1994 – Aug 1996 Bridgewater, NJ Marketing Manager, National Sales force.
Marketing Director, Software Division Aug 1996 – Apr 1998 Dimension Data Johannesburg, South Africa Supported the sales force, helped develop cross-marketing plans across company divisions (bundled offers).
Volunteer – South Africa Trip Leader Feb 2001 – Sep 2001 Habitat for Humanity
Volunteer – Art teacher and fundraiser Mar 2010 – May 2012 Kids Company London, England Created and taught art classes for small groups of children in less-privileged public schools in London.
Volunteer – Guardian ad Litem, St. Johns County, 2018-present
Arts Evolution, Founder and CEO,Oct 2015-present
education

Bachelor of Arts: Fine Arts
University of the Arts, London – Central St. Martin's School of Art 2011
Pennsylvania Academy of Fine Art 2007-2008
Bachelor of Science: Industrial Management
Georgia Tech 1993
shows
Things of Flesh, Things of Spirit,FSCJ September 2019
Sum and Substance, group show at The Space Gallery, February 2018
5 and Under, group show at The Space Gallery, December 2017
Love is the answer mural unveiling, 2016
Floating Worlds, solo show September Gray Gallery, Atlanta March 2015
Tom Bush BMW Art car, Greater Jacksonville Cultural Council Arts Gala, May 2015
Reinscribing Space, Group show, Red Gate Gallery, London